LucieXYZ Voted Top 25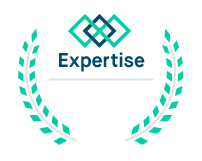 Best Wedding Photographers in Honolulu 2016
LucieXYZ Voted top 25 Wedding Photographers in Honolulu.  How exciting is this?  Out of the hundreds and hundreds of wedding photographers here on Oahu, we were excited to get a note from www.Expertise.com about being voted in the elite top 25 in Honolulu.  It is an honor to be considered one of the top few on their list.
You can read more about it here and see some of the other amazing wedding photographers here on Oahu.
http://www.expertise.com/hi/honolulu/wedding-photography
Their Criteria for selecting their top 25 went as follows:
1. Reputation

A history of delighted customers as a signal of outstanding service.

2. Credibility

Building customer confidence with licensing, industry accreditations, and awards.

3. Experience

Masters of their craft, based on years of practical experience and education.

4. Availability

Consistently approachable and responsive, so customers never feel ignored.

5. Professionalism

Providing customers a seamless experience both online and off.

6. Engagement

Actively engaged with their customers across a number of platforms.